Manage Your Energy Not Your Time
In a nutshell...
If you have more energy, you'd be able to do a lot more, a lot easier, and a lot smarter. Therefore focus on energy management rather than time management.
Description...
Increase your energy levels by working on each of the four quadrants below.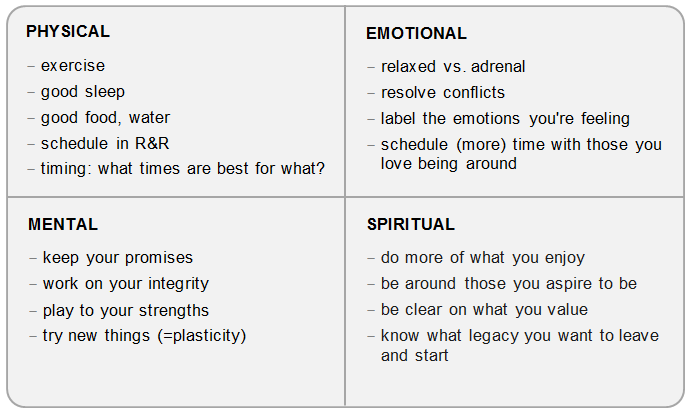 In action...
Identify your biggest energy builders and zappers in each quadrant above.
Work on the one you're most energised by or that will give you the fastest lift.
Keep working on lifting your energy until you have enough.
For more info: http://hbr.org/2007/10/manage-your-energy-not-your-time
© Adeption– 2018 – All Rights Reserved